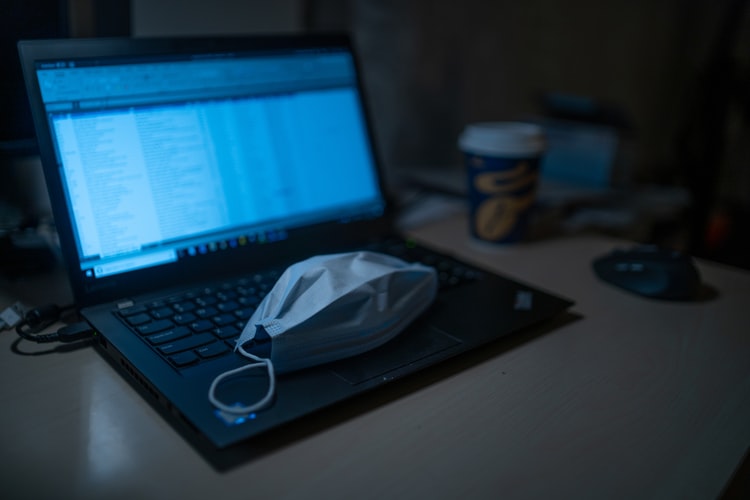 In the wake of the COVID-19 pandemic and a new year on the horizon, many organizations will be re-evaluating their finances and expenses moving forward. In a time of great uncertainty, cost-cutting measures mean some new products may be the first to go. This includes vital software and new system implementations. How can administrators justify the costs of new programs to their managers during this time?
Despite uncertainty in the workplace, the future of remote work appears to be here to stay. In the new remote working economy, a study from Stanford University estimates that "42% of the U.S. labor forces [are] now working from home full-time" with these figures expected to rise by the end of 2021. This could put a significant strain on an organization's help desk. When away from the office and systems administrators, users having to manage their lost passwords may struggle more than usual while adjusting to this new environment.

ReACT is ASPG's enterprise-wide solution which eliminates password-related calls to the help desk by providing a self-service means for end users to reset their passwords, synchronize their passwords, and unlock their accounts 24x7x365. ReACT frees the help desk from password-related tasks and enables end users to solve their password-related problems, improving employee satisfaction, productivity output, and your company's bottom line. ReACT automates the password reset and synchronization process, providing support for virtually all operating systems and applications within the enterprise without requiring drastic changes to your environment.
Current figures estimate that the average estimated monthly cost of just ONE password reset is $17.88. That is a yearly cost of $214.56. Multiply these figures by the number of users in your organization and it's easy to see how these running costs could overwhelm an organization. With this in mind, it's also an effective way to justify the costs of implementing a password-reset tool even during cost-cutting measures.
Organizations may be better served by measuring the efficiency of new software rather than the initial cost. Offering increased independence and reduced downtime, your help desk will no longer need to spend lengthy amounts of time implementing a solution or training end-users to use new software. ReACT is ideal for busy IT professionals who cannot afford to spend their work hours managing password resets, and for anxious remote employees who are facing account lockouts on top of managing a new remote working environment.
Administrators can easily justify the cost of ReACT through the tool's user dashboard which allows administrators to see how often the tool is used on a daily basis. ReACT can help your organization alleviate these budgetary concerns by putting control of a user's password into their own hands. In a year such as 2020, with so much uncertainty, you can rest assured that a lost password will not be one of them.
Free trials of ReACT are available. Interested parties can find out more about ReACT at www.aspg.com/react. To learn more, contact the ASPG sales team by phone at 800-662-6090 (toll-free) or 239-649-1548 (US/International) or email at aspgsales@aspg.com.