The responsibilities of your hospital IT department are huge: Making sure the systems keep running and that staff and visiting personnel have appropriate access is an enormous task. But perhaps most important of all are your security responsibilities: Not only do you need to make sure the system is adequately protected from both internal and external threats, but you also need to protect the information of every patient who's entered your doors over the last five years. It's a huge job, all right. So while the doctors, nurses and other medical staff are busy with their job treating patients, let us help you with your job of protecting patient identity and PHI.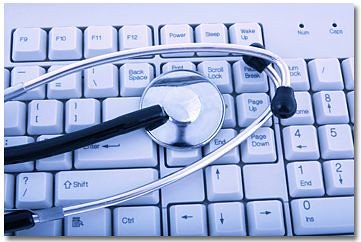 And protecting patient privacy is more than just an ethical imperative — it's also a legal one. Sarbanes-Oxley (SOX) dictates that all business records, including electronic data records, must be properly stored for not less than five years. HIPAA — The Health Insurance Portability and Accountability Act — likewise mandates that all patient records be kept secure and protected — and penalties for HIPAA violations are increasing.
Even laying aside compliancy issues, the healthcare industry is a perennial leader in annual reported data breaches. That shouldn't be surprising when one considers the numbers of ways in which PHI is constantly exposed to breach: Laptops and USB drives are easily lost or stolen, records are increasingly exchanged electronically, and the growing bring-your-own-device trend (BYOD) among visiting physicians, nurses and other healthcare workers all provide points at which data can be lost or stolen.
The numbers generated by these vectors of data breach are staggering: According to Healthcare IT News reporting on a study by the Ponemon Institute, healthcare data breach costs ring in at more than 2.5 times the global average across industries, rating them the most costly industry for data breaches for the 7th straight year as of 2017.
Fortunately, we've been making enterprise software for over 30 years — and we have the access management solutions for healthcare that your organization needs to lower costs and stay protected.