ReACT
Self-Service Enterprise Password Reset & Synchronization
ReACT LIVE Webinar
October 4th 2023 2:00pm EST
Password related calls bogging down your help desk? ReACT, a self-service password reset and synchronization solution for the entire enterprise, allows end users to reset their passwords to a permanent value in four simple steps – without calling the help desk!
What is ReACT?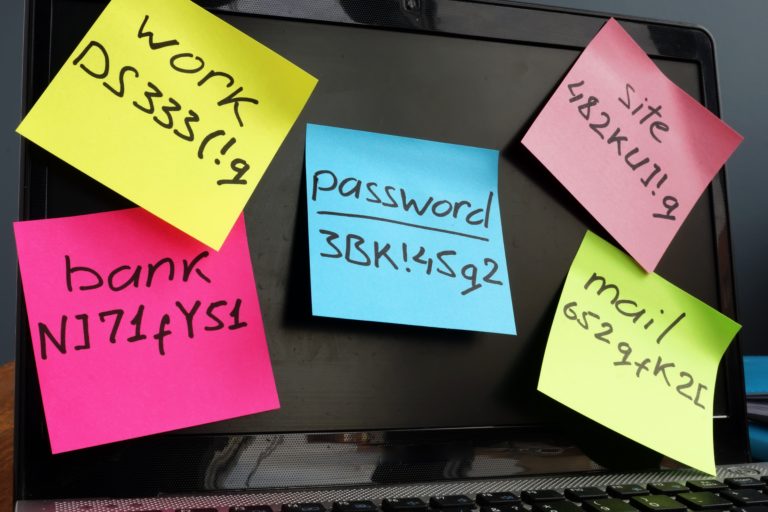 THE PASSWORD PROBLEM
Modern business organizations consist of numerous types of end users touching dozens of enterprise-level apps, resulting in a seemingly endless amount of login credentials. When end users need to reset their passwords, relying on a classic help desk structure for support can create a devastating ripple effect throughout the organization as the calls pour in. Alternatively, a lack of end users contacting the help desk regarding password-related issues is not necessarily a sign that all is well. "123456" and "password" are the most hacked passwords year-after-year for a reason: passwords that are easy to guess or are written down may keep end users from contacting the help desk, but they will not keep your organization or its accounts secure.
The password problem is a situation you know all too well: an end user is locked out and must call the help desk to regain access, and the help desk is pulled off their task and must trust in validating the end user over the phone before both parties can resume their original workload for the day – and this is the best case scenario. What you may not know is, on average, passwords account for 40% or more of all help desk calls and 81% of confirmed data breaches. Mishandling password related issues causes a marked decrease in productivity and steep increase in costs while opening your organization to security vulnerabilities ranging from the exposure of unprotected passwords to the infringement of governance compliancies. ReACT, a self-service solution, alleviates these costly security and productivity gaps by allowing end users to securely solve their password-related issues without needing to contact the help desk.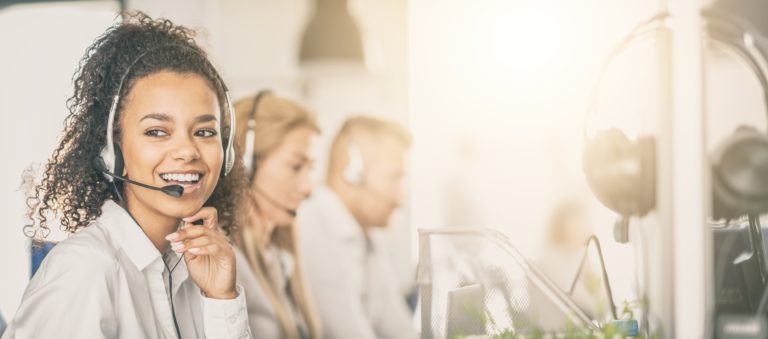 REACT. SO YOUR HELP DESK DOESN'T HAVE TO.
ReACT™ is an enterprise-wide solution which eliminates password-related calls to the help desk by providing a self-service means for end users to reset their passwords, synchronize their passwords, and unlock their accounts 24x7x365. Placing access authority in the hands of end users may seem counterintuitive to an organization's identity management protocol, but given the right tool, such as ReACT, this practice actually improves security standards. ReACT frees the help desk from password-related tasks and enables end users to solve their password-related problems, improving employee satisfaction, productivity output, and the company bottom line. ReACT automates the password reset and synchronization process, providing support for virtually all operating systems and applications within the enterprise without requiring drastic changes to your current environment. By ensuring proper user authentication, password management, and identity verification, this scalable solution eliminates downtime, security vulnerabilities, and other help desk worries, all while saving your organization thousands of dollars.
Download Product Brochure
ReACT

Benefits
MULTI-FACTOR AUTHENTICATION

Challenge questions, email (primary and alternate), SMS, image recognition, Active Directory credentials, token/cert/PIN, biometrics, Duo, SAML, and RSA™

SEAMLESS INTEGRATION

SOAP API provides quick, simple integration with third party apps and homegrown solutions

MAXIMIZE USER ADOPTION

Pre-populate with existing information, add new users through synchronization, and enact automatic or forced enrollment

CROSS-PLATFORM COMPATIBLE

AD, IBM Z mainframe, Novell/eDirectory, UNIX/Linux, iSeries/AS400, JD-Edwards, Oracle/SQL, LDAP, Lawson, SAP, CAMS, WFM, Gmail, PeopleSoft, AdvantX, Office 365, ERP and HR systems, DUO, and more

PREVENT DATA VIOLATIONS

Enforce password expiration, eliminate predictive passwords, prevent recycled passwords, and provide protection via built-in hashing, SSL cryptography, and CAPTCHA integration

ROLE-BASED ACCESS CONTROL (RBAC)

Define user groups based on role, system use, or other parameters for regulation of computer and network access

ACCESS FROM ANYWHERE

PC and mobile web browser, Windows login screen, smart phone, the ReACT app, internal/external support references, and webpages such as OWA, Citrix, and Service Now

IDENTIFY SUSPICIOUS ACTIVITY

Display live user activity, log and report all password-related activities, send automated alerts, and improve the task of auditing

REGULATION COMPLIANCE

Adhere to mandates such as PCI, SOX, HIPAA, and GDPR, facilitate the 90-day password expiration guidelines recommended by DHS, FBI, and NSA, and be 508 compliant

INDUSTRY'S BEST TECHNICAL SUPPORT

Microsoft-certified solution with a continuous development cycle and 24x7x365 US-based technical support

COMPLEMENT CORPORATE STRUCTURE

Free installation, scripting, and customization assistance provides custom branding, text, and reporting

MULTI-LANGUAGE SUPPORT

Language support includes Chinese, English, French, German, Italian, Japanese, Korean, Polish, Portuguese, Russian, Spanish, Tagalog, and Vietnamese

MAINTAIN HELP DESK CONTROL

Tiered levels of access for help desk personnel (students vs. staff), disable users and lock accounts, scale password complexity and policy rules, and create separate security groups

OFFLINE & REMOTE ACCESS

Gain device access without requiring network, domain, or Internet connection with OAR: Offline Access Recovery, a component solution of ReACT

SSO-LIKE FUNCTIONALITY

Execute single password approach, providing benefits of SSO solution without requiring the timely, laborious, and expensive implementation

ACCESSIBLE MOBILE APP

Instant, convenient access via the ReACT mobile application, available for iPhone and Android.

MODERN USER INTERFACE

Intuitive UI and dynamic alerting and feedback notifications.

SELF-SERVICE CUSTOM TILES

Each linking to a different resource for easy access.

HELP DESK AUTHENTICATION

Using Duo and RSA Authentication for end users.

CALLER VERIFICATION

Simply verify a user to the help desk for any and all tasks.

NOTIFICATION PANEL

WYSIWYG editor to customize all notifications within ReACT.

INTERNATIONAL PHONE SUPPORT

Update phone carrier and/or country codes for SMS record on ReACT ID.
How it Works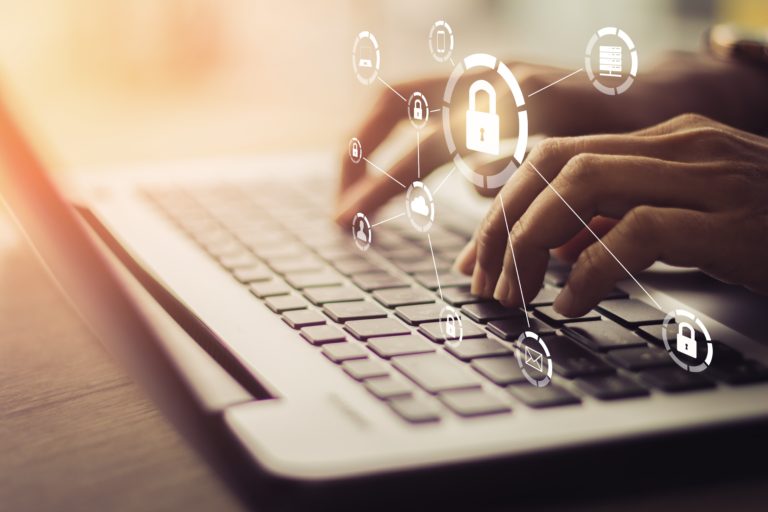 PERMANENT SOLUTION TO ENTERPRISE LOGIN BARRIERS
To ensure successful adoption, end users can rapidly enroll themselves or the help desk can enforce automatic or forced enrollment. Resetting a password in ReACT is done in four simple steps: identification, authentication, system selection, and password creation. The password created in ReACT has a permanent value, so end users are able to quickly and efficiently overcome the standard login barriers and get back to work. ReACT can be accessed via any web-enabled device, making it ideal for the enterprise environment. End users can authenticate to ReACT using multiple methods, and, for an extra layer of security, ReACT can enforce a multi-factor authentication approach.
Built to make your life easier.
Who Uses ReACT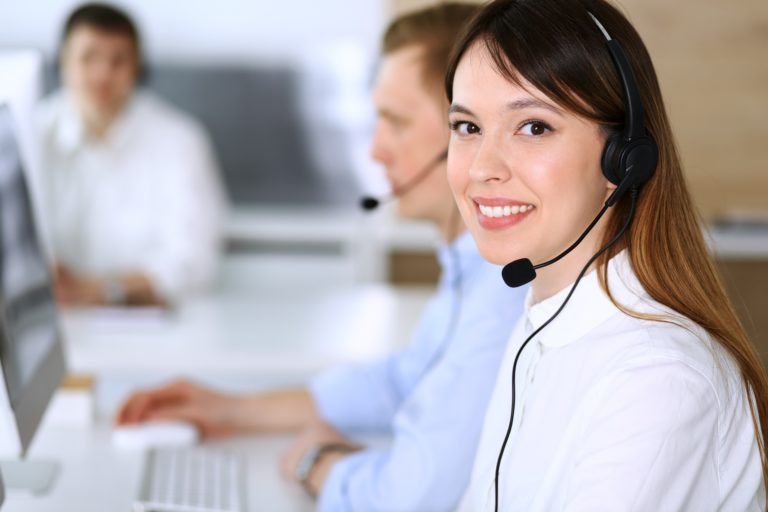 INCREASE INDEPENDENCE, REDUCE DOWNTIME
By offering round the clock self-service password reset capability that is easily navigable, ReACT eliminates many of the costly issues facing the help desk. With ReACT, the help desk no longer has to spend lengthy amounts of time implementing a solution or training end users to use a solution: free installation and 24x7x365 technical support come standard, the entire on- boarding process can be linked with LDAP, and the intuitive framework requires minimal learning curve. ReACT is ideal for IT professionals who cannot afford to spend their days managing basic user requests and for personnel members who are tired of being locked out of their accounts.
Through the utilization of ReACT, organizations are offered the security of an actively supported, Microsoft-certified product with 24x7x365 technical support, providing your organization with protection you can rely on.
Related Products
An access recovery solution for off-network and/or offline devices. 
ReACT. So your help desk doesn't have to.
Interested in trying ReACT? Request a free trial today.
Request Trial