Since founding ASPG in 1986 with one product, Cathy Thompson and Lisa Hamilton have grown ASPG into a global software company. Today, ASPG offers dozens of products for z/OS and distributed systems and is proud to have partnerships with some of the most globally-recognized software companies, including IBM and Microsoft. We sit down with Cathy Thompson to find out where it all began, and what makes ASPG's team so special.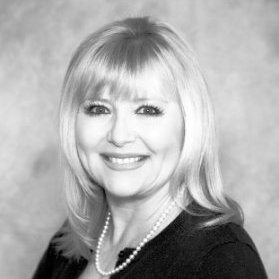 What do you do at ASPG?
I am the President of the company. I help to recruit and retain cutting-edge employees who have innovative ideas and solutions for today's technology issues. I also work hard to build a positive climate within our company which helps people to grow and effectively support our customers. I am proud to say that we have created a family atmosphere here at ASPG, and our customers become part of that family when they choose our products.
How did your company get started?
Lisa Hamilton, our VP of Sales, and I started ASPG in 1986. With experience in computer software sales and a vision for the future, we took a leap of faith and started this business with our first z/OS product. Since that time, we've expanded our initiative into comprehensive enterprise-wide support for our clients. With technology advancing at an exponential rate, we have been able to provide products to help large businesses maintain data security, run more efficiently, and become even more successful. I would attribute much of our success to our overarching philosophy of putting the customer first and providing excellent support.
If you could be anyone for a week, who would it be and why?
I would choose Eleanor Roosevelt. She was an early champion of civil rights as well as an advocate for American workers, the poor, young people and women during the Great Depression. She also supported government-funded programs for artists and writers. She led some amazing initiatives and was truly empowering and inspirational during her time.
What is a fun fact about yourself?
My favorite hobbies are making fused glass, painting and more recently, camping. I have four wonderful granddaughters that bring sunshine to my life every day. I am originally from Ohio, but live in beautiful Naples, Florida now.